Fitsoft aims at two groups:
<!—sub caption—> <!—float-right—>
<!—end section—> <!—end divider section—>
Obstacles / Direction
In a broad and general perspective, the targets for Fitsoft are people who like exercising and the businesses that provide exercising activities. As I've learned in academics, selling your product to businesses (also known as "b-to-b") has distinct differences compared to selling to consumers (a.k.a. "b-to-c"). I'll admit, creating a brand identity in both b-to-b and b- to-c is quite task to undertake, especially working with limited resources for a product that is still in a inchoate state (in pre-beta development).
After comprehending the situation and limitations, the best plan for action was first to start on an basic flexible brand identity that can be applied to the Fitsoft product aiming for fitness businesses. Appealing to regular exercising folks are also on my mind, but leveraging two identities would not be a good idea for our small team.
<!—p med—>
<!—end divider section—> <!—end section—> <!—end divider section—>
The Needs of a Fitness Business
Most gyms, small fitness operations, and small businesses in general are not tech-savvy people; they tend to shy away from new ways of running things, as it is easier to stick with with the old than learn what's new. But if there is an easy solution that works, people will jump right onboard. Fitsoft aims to create and design products where the user interfaces are easy to learn and use. That includes simple website templates, a lean GUI to edit those websites, and other platforms to manage your customer, staff, and classes.
<!—p med—>
<!—end divider section—> <!—end section—>
<!—end divider section—> <!—end section—> <!—end divider section—>
The Fitness Audience
To target people who exercise frequently and those who are interested in trying new fitness activities, the Fitsoft directory system is created just for that. The goal of the directory is to let people find fitness facilities in their area, as well as discount & promotions. If the facility is associated with Fitsoft, the users are able to enroll in classes or membership immediately. A Fitsoft mobile app and other undisclosed strategy is created to encourage reoccurring user interaction with the directory.
<!—p med—>
<!—end divider section—> <!—end section—>
<!—end divider section—>
Mobile App
An extension of the Fitsoft Directory. Features includes scanning into your facilities, checking-in, and a news feed for deals and news from your enrolled facilities. An emphasis on a smooth check-out flow, from the start of discovering the class, to the finish of enrolling into it.

<!—p med—>

<!—float-right—>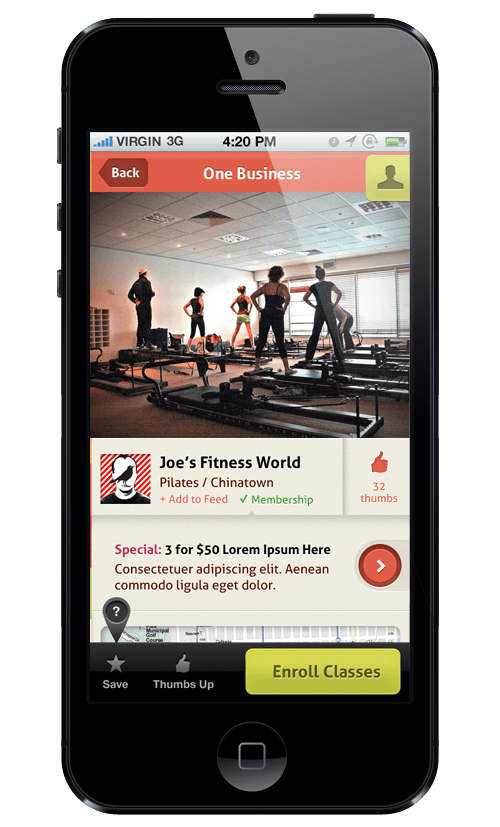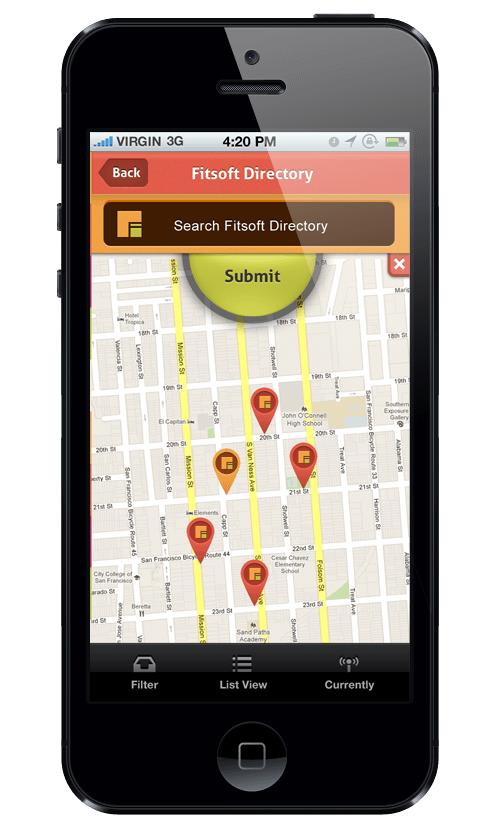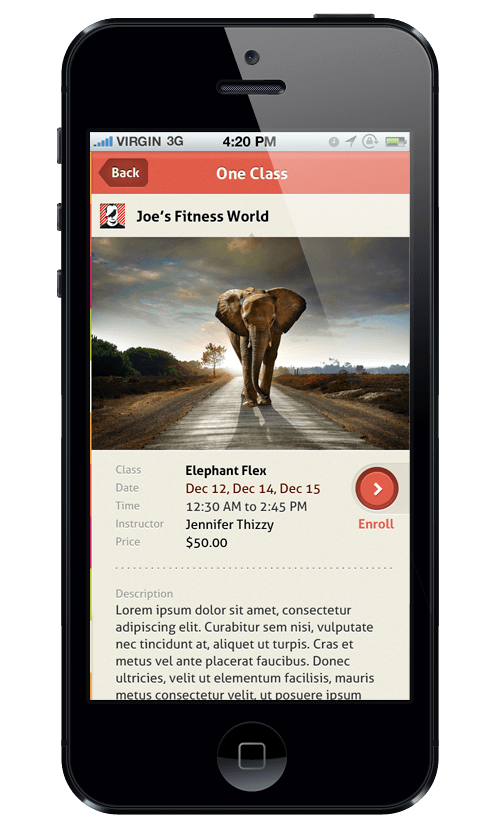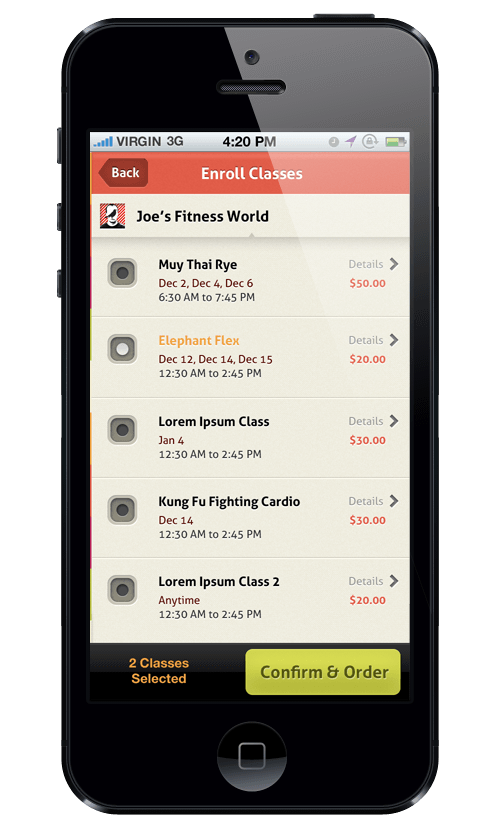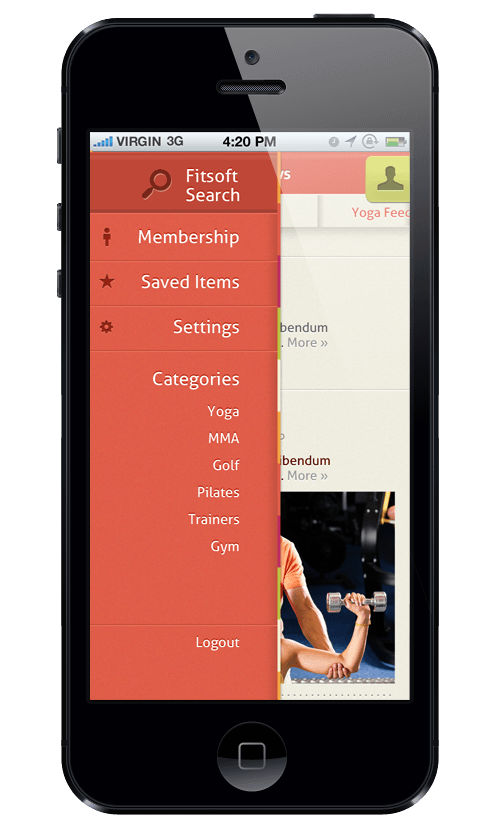 <!—p med—>
<!—end section—> <!—end divider section—>
Moving Onwards
Fitsoft is alpha stage right now, with a few Bay Area fitness facilities as beta-testers. The majority of the main features are in development. With the brand identity in place, as well as the designs for the main selling points of Fitsoft, the next stage would be to get user feedback on what to improve, as well as what other needs that could be expanded upon to benefit a fitness-related businesses.

<!—p med—> <!—end divider section—> <!—end footer—>

<!—main bod—> <!—popup stuff here—>